Contents
Your Kappa air technology and energy technology from a single source
Kappa Scopic® is the software for future-proof automation of your Kappa exhaust air, energy and ventilation technology. This innovative tool offers you all functions and notifications in a compact and clearly arranged single system.
Kappa Scopic® facilitates access to all networked Kappa products and systems – regardless of where you are.
Download
The Kappa Scopic® software is available to you free of charge. With the Kappa System Support services based on this, you get convenient access to your Kappa products and systems as well as numerous relevant additional services.
Ask your Kappa advisor about the possibilities of the Kappa Scopic® and the Kappa System Support services.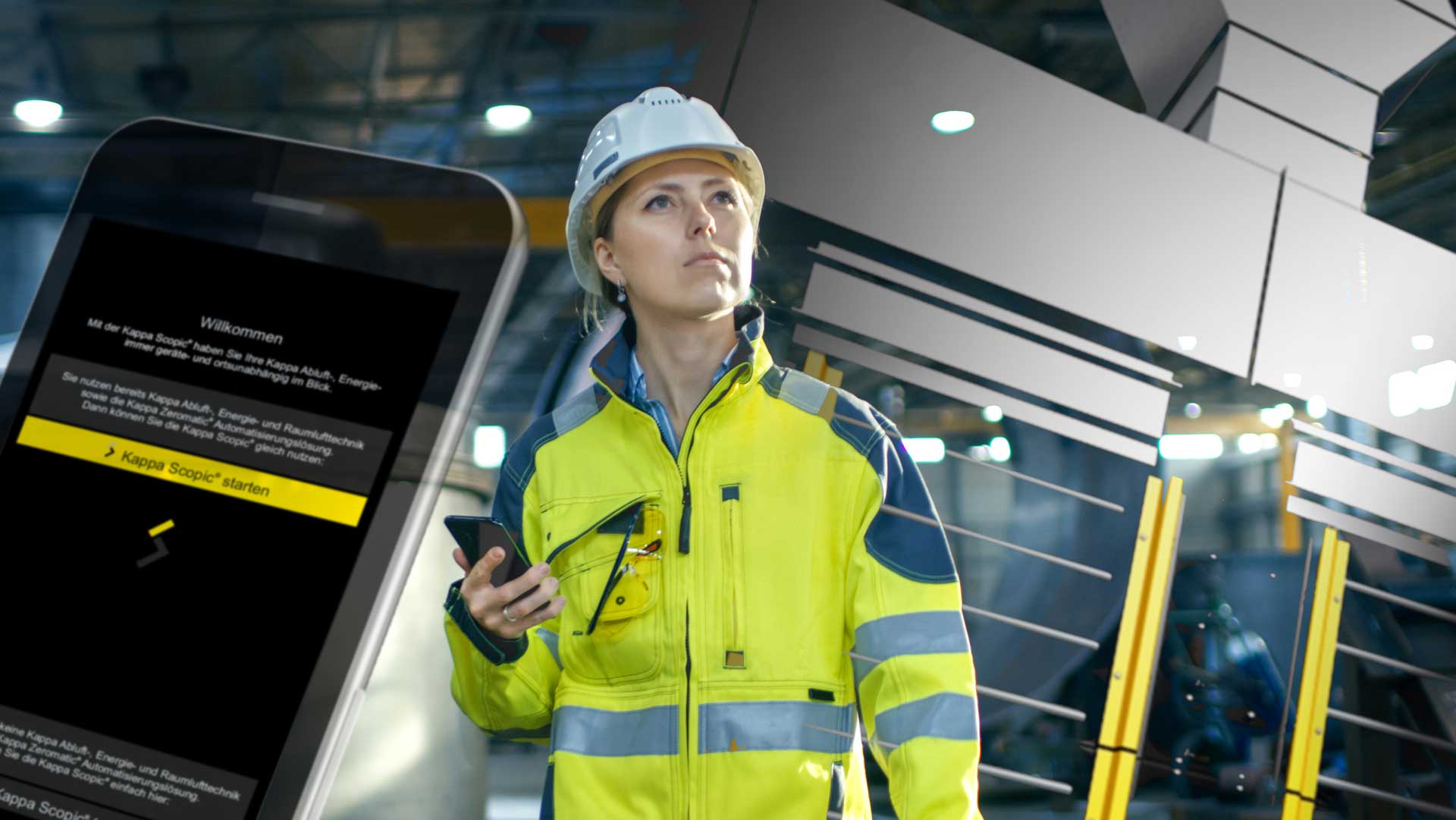 Upgrade for your Kappa products and systems
Kappa Scopic® transforms your smartphone, tablet or computer (PC/laptop) into the perfect control centre, giving you peace of mind that everything is under control – one oftware for all functions.
Platform- and device-independent
Kappa Scopic® can be used across platforms without restrictions - regardless of whether you use a smartphone, tablet or a PC/laptop with an iOS, Android or Windows operating system.
Simple and clearly arranged operation
The Kappa Scopic® menu navigation and operation are clear and self-explanatory. As a result, you can easily operate all central functions of your Kappa products and systems from your device. In addition, you always have access to the most important information and notifications at a glance.
Free updates
Kappa Scopic® is constantly being developed and updated by Kappa. Your Kappa products and systems are continuously being expanded to include new, useful functions.